My device shows "Trial license". How can I upgrade license?
If you see the trial license message on the settings page, you need to activate your device with a permanent or enterprise license in order to start digital signage in production environments.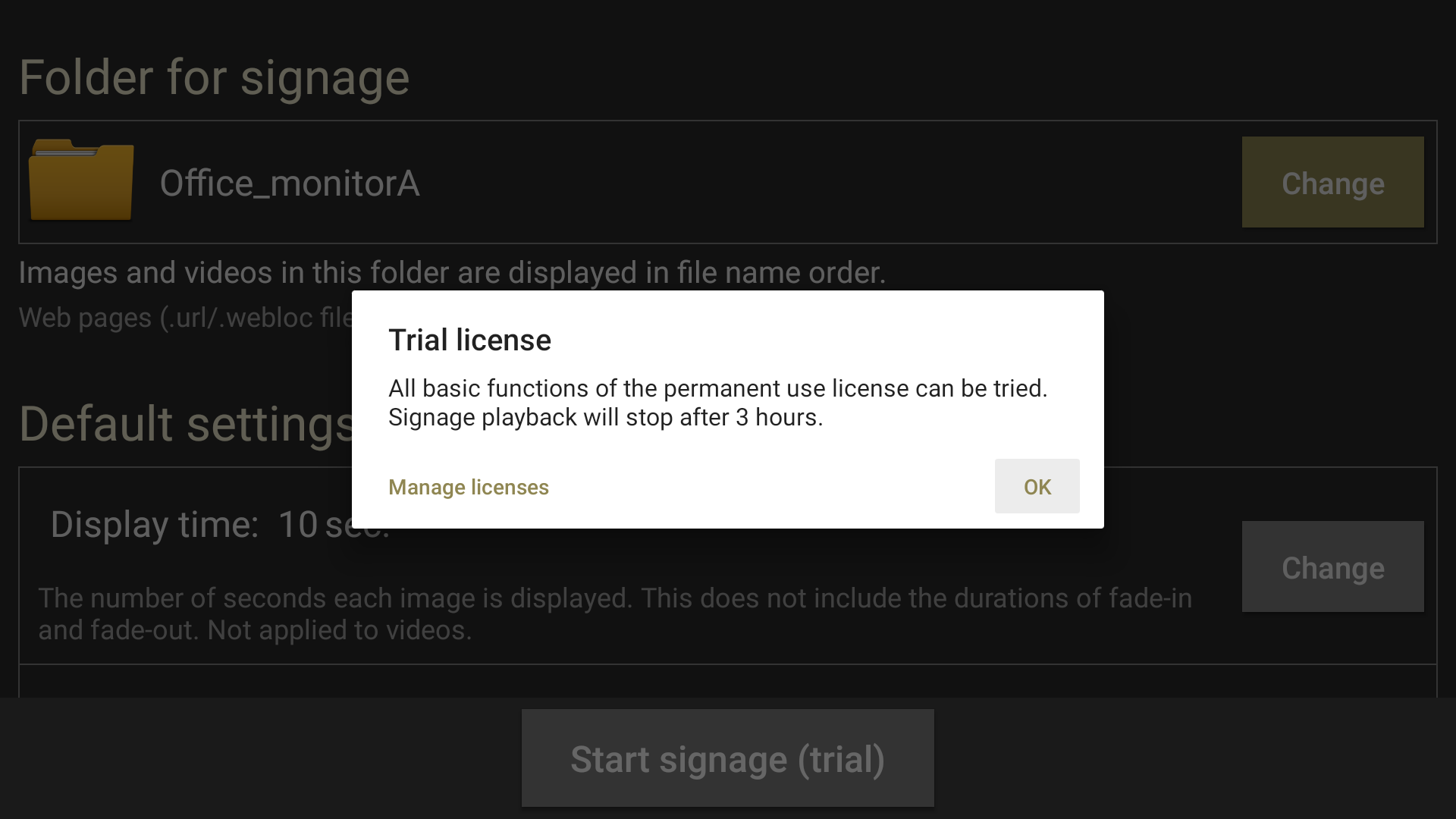 The following steps describe how to activate your device.
1. Move to license management page
Click the "Manage licenses" button at the bottom of the setting page to move to the license management page.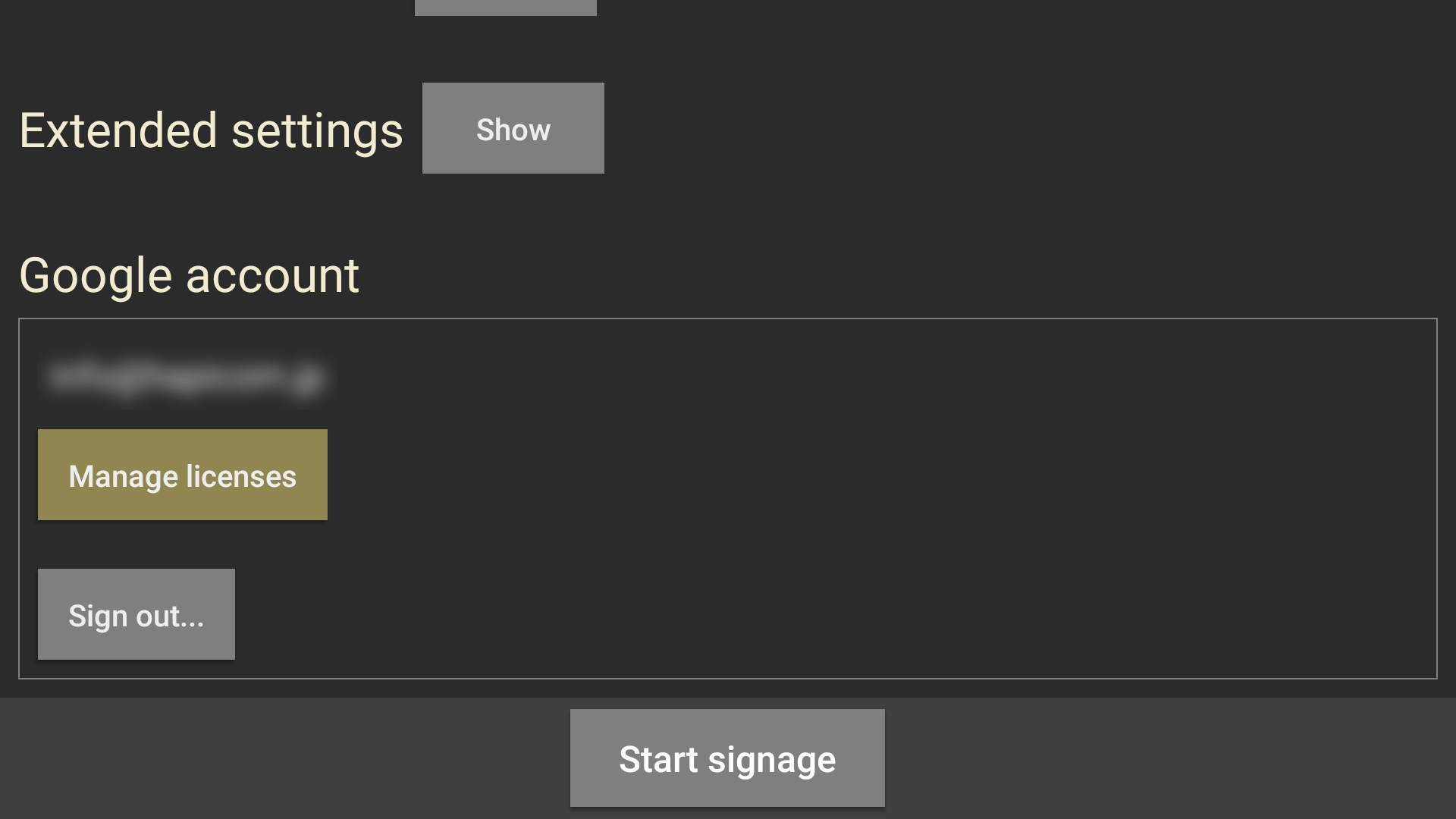 2. Get a license
Click the "Purchase..." button to proceed with purchasing a permanent/enterprise license.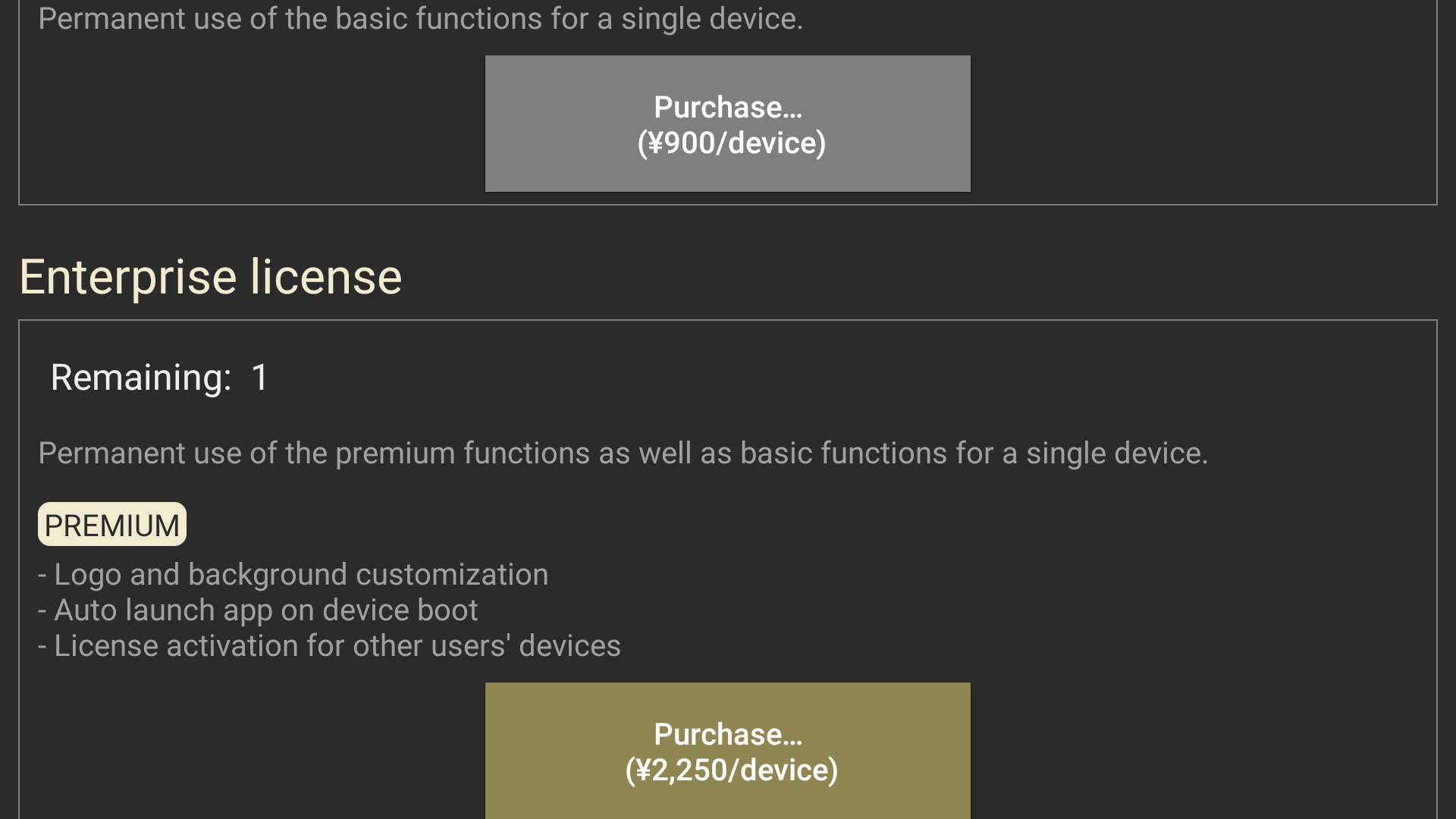 After completing the purchase process, you will get a license that can be used to activate your device.
3. Activate your device
Click the "Activate..." button and select either of the permanent/enterprise license you have, then click the "OK" button.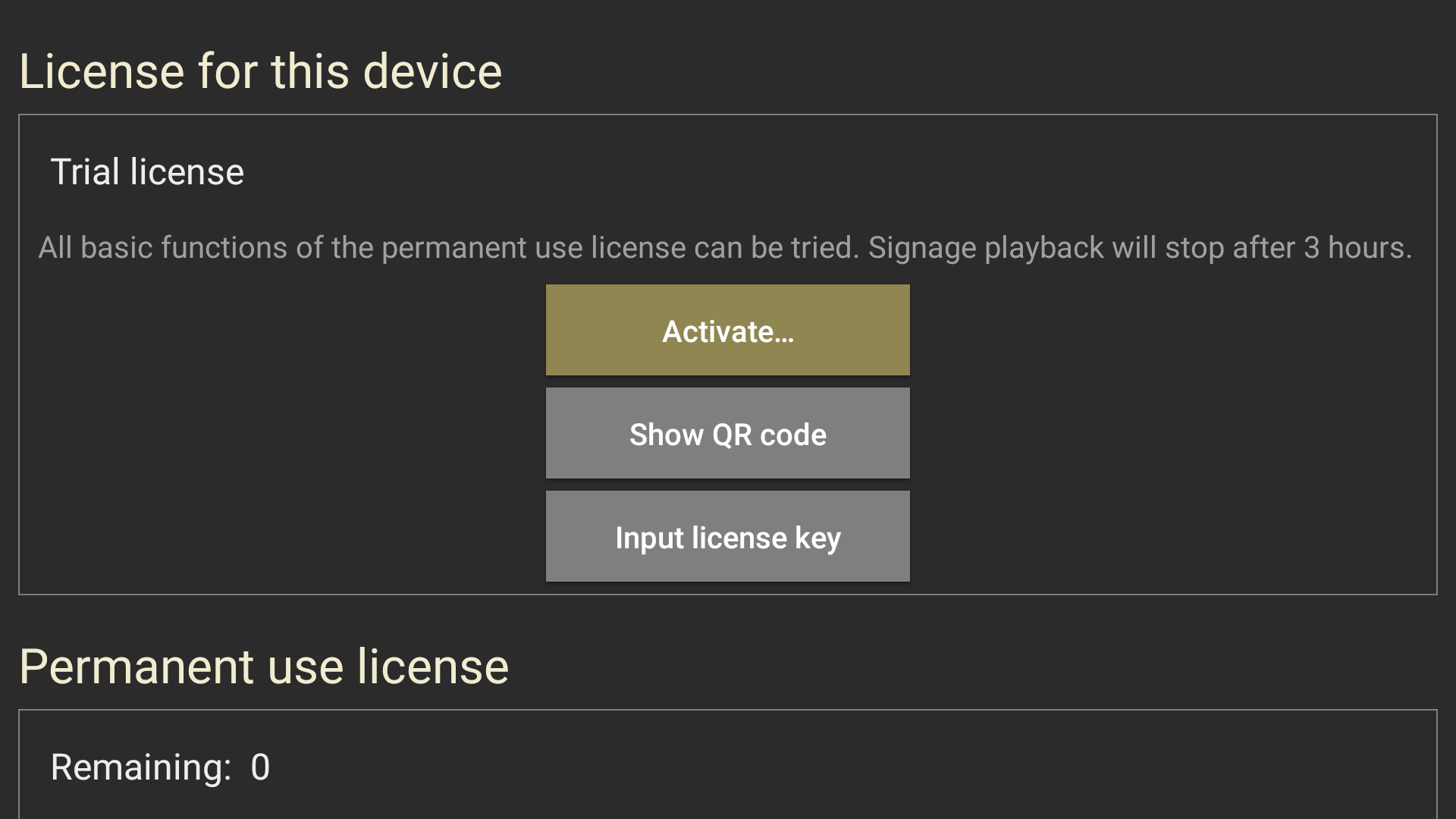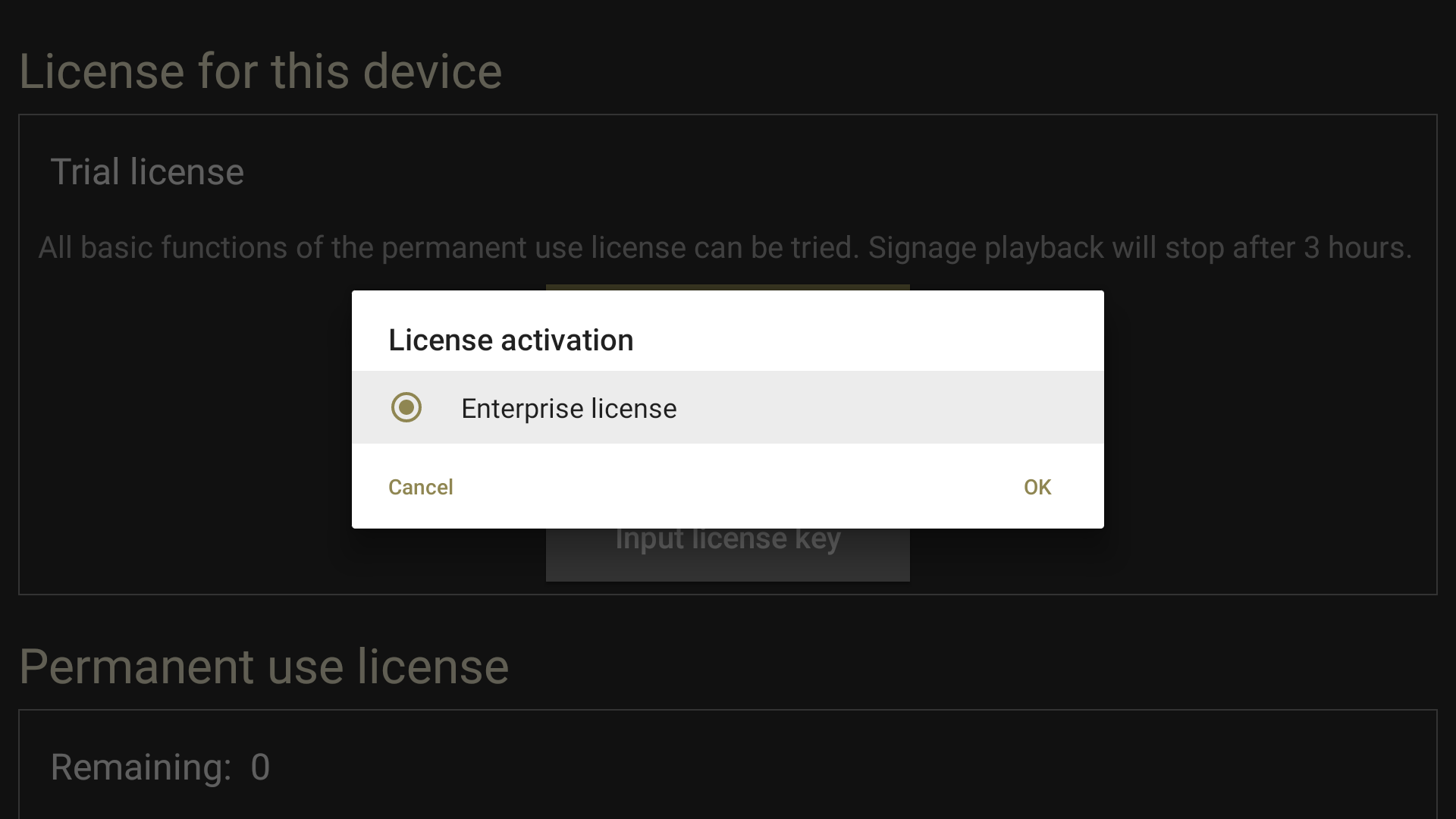 After waiting a few seconds, you will succeed in activating your device.
See also